There is evidence of the use of earrings since ancient times, even then they understood the importance of earrings for fashion. The main dilemma is how to choose the earrings that suit you best among all the variety of options. We recommend that you buy the earrings according to the color of your eyes, that way the earrings will look at your eyes, which are the window to the soul.
So what should you pay attention to when buying earrings?
To have green eyes
The green color is a calm color and full of life – dull green color is associated with money and growth. The light green reminds us of spring and conveys calmness, sincerity, and tradition. That's why jewelry with aventurine, jade, and tiger's eye stones will be especially suitable for those with green eyes. For those who have green-gray eyes, earrings with agate, garnet, and/or malachite stones are especially suitable.
Also, you can combine complementary (contrasting) colors. Contrasting colors make each other stand out and the contrast between them creates more interest. The opposite color of dark green is red and the complementary color of light green is purple. So by adding earrings with touches of red (if you have dull green eyes) or purple (if your eyes are light green) it will help a lot to make your green eyes stand out.
To have blue eyes

The blue color is associated with reliability and calmness, dull blue conveys experience and success while light blue gives a friendly feeling. Therefore, for those with blue eyes, gold jewelry and earrings with additions of turquoise color, black agate stone, and orange stones are recommended.
Also, a complementary color of dark blue is an orange-yellow color and a complementary color of light blue is an orange color. The orange color transmits energy and dynamism that go together with the blue color transmitting feelings of friendship and success. A black agate stone in earrings will transmit the ability of a strong influence. In addition, you can emphasize the blue eyes with jewelry with lapis lazuli stones, which have wonderful blue color.
To have brown eyes

Brown color conveys a healthy morality, it emphasizes elegance and reliability. Earrings that combine light tones will compliment your brown eyes very much. For example, the color pink conveys femininity and a tone that blends well with what the color brown conveys. Also, combining dull brown with pink color adds a value of contrast and seriousness to your look. If you are a lover of vintage style, a combination of brown with beige and black is very connected to the style and creates a sense of classicism with seriousness but at the same time transmits a warm and inviting feeling.
In conclusion
Eye color is often something that cannot be changed without surgery or colored contact lenses. That's why it's important to know how to combine the earrings so that they emphasize your earrings well. Color is a significant and inseparable part of your branding and personal design of your look, and is, therefore, a necessary consideration when choosing the earrings that suit you personally. Of course, after choosing the earrings, it's time to also choose suitable necklaces, bracelets, and rings for them.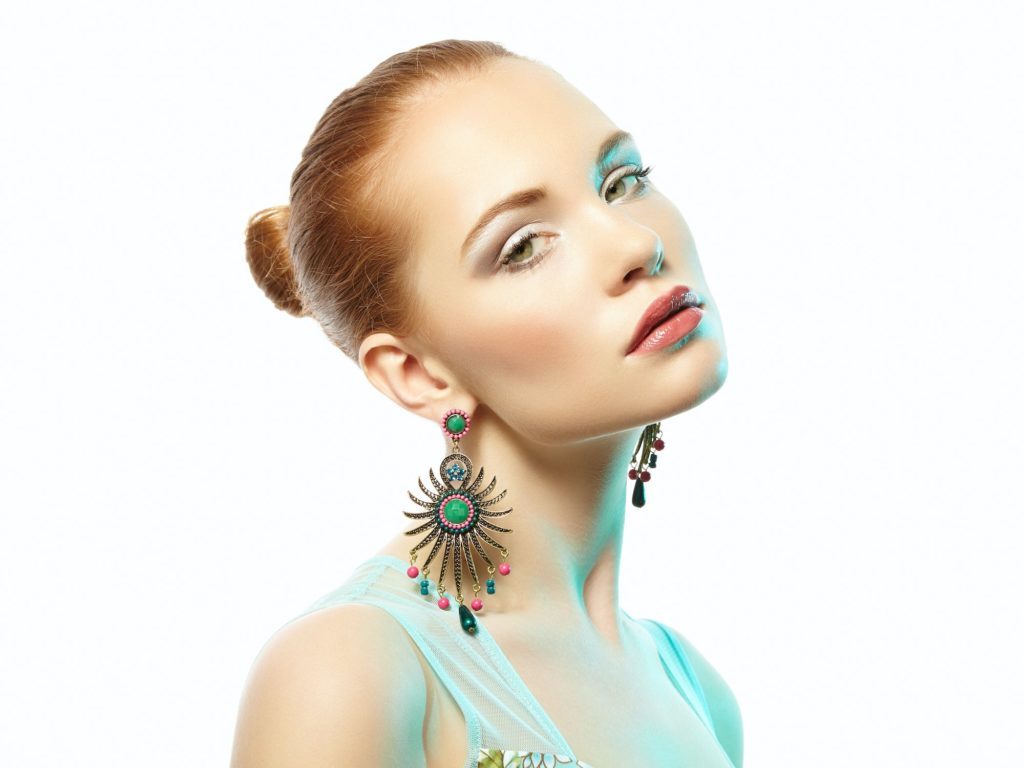 Read more articles about fashion on https://the-lofi.com/category/fashion/ and https://shapirar.com/category/fashion/